It's been a while.
Work has been hectic. The war in Ukraine has had a very direct impact on my employer and my day to day. Working with a remote team that resides in an active area of conflict is a humbling experience. I don't advertise it enough, but I've also renewed or acquired something like 10 certifications over the last year. The journey of continuous learning has no end.
I picked up golf as a casual hobby over the summer. Never in my life would I have imagined that those words would come out of me. But they did. It's a good lesson in patience, and a good way to spend an afternoon with friends.
We bought our forever home… which flooded the week after we closed. And since our current house was already under contract, our move involved a fourth tour of duty with Christine's parents. Just about every iteration of our family has lived with Christine's parents: the two of us, the two of us with Maya on the way, the three of us, and this time – the four of us.
And I turned 40! Although I'm having an adverse reaction to it. It's injected a huge dose of motivation to become the most stoic, minimalist, focused version of myself that I can become. Which is why we're here today.
---
2022 WORLDS END 100K | 16:14:28 | Strava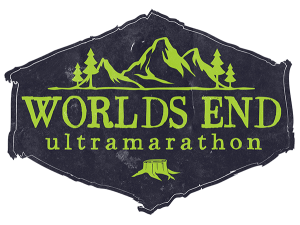 That goal that I set out to accomplish in January of last year, to cross the finish line of the Worlds End 100k? ✔ – finished in 16 hours and change, a time that I'm more than happy with. Since I had never run a 100k, any finishing time became an automatic PR.
More important → a 2+ year dry spell without a longer-than-50k-distance race finish has officially ended.
But it wasn't just the distance. It was the course – clocking in at nearly 64 miles of rugged, technical, single-track "Rocksylvania" trail with over 12,000 feet of net elevation gain. It was a long enough race that it both started AND ended in the dark. There was a belt buckle and a beer waiting at the finish line. It had the punishing characteristics of the long-form races that I've come to know, without the triple digit mileage – but with a few mountains sprinkled in instead.
And it wasn't just the course either. It was the art of planning to conquer (and then conquering) something that at many times felt insurmountable. A long stretch of the day was a grind. There were highs and lows, boredom and pain, heat and cramps, and that occasional haunting thought: "why am I here?" That day, I knew exactly why I was there. I was there to learn what the race had to teach me about my perceived limits.
The play by play has faded from my memory, so this isn't a race report – but wow, this course is a journey, with very little overlap. If a picture is worth a thousand words, the visual equivalent of 7,000 words on how remarkable the experience was are below.
---
KILOMETERS VS THE YEAR 2022
Training for Worlds End put a new twist on the old idea of Kilometers vs the Year.
The race towards the total kilometerage target for the year didn't change, but my secondary metric did. Historically, I look at the pace of each day's run. Since I now run a variety of distances with a variety of people on a variety of terrains at a variety of paces – the data is noisy, and it doesn't really tell a story.
To calibrate myself with the training that I felt was necessary for Worlds End, I changed the secondary metric to a burnup of the net elevation that I had climbed in my runs. The concept was simple: the more slope a run had, the more "up and to the right" impact it had on the metric. It didn't take long for me to become hooked. I actively searched out the steepest hills that I could find (like the Death March), and started to run repeats on them in the quest for elevation. That story is much more clear.

The runs initially sucked, but the strategy paid long-term dividends. My total net elevation in 2022 of 284,000+ feet almost tripled that of 2021, without a commensurate increase in horizontal distance. I'm chronically deficient in strength and speed training, and the extreme slope seemed to fill those gaps well. I felt stronger on the climbs than the flats throughout Worlds End.
Most important → this experience changed my entire sentiment towards trail ultramarathons. It altered my perception of what I believed I was capable of. It made me realize how many incredibly challenging races are in my backyard. And it inspired me to want more. So much more that I signed up for the Call of the Wilds 50k (with over 7,000 feet of elevation) in October, continued training, and bagged that race in under 7 hours.
The visual equivalent of 6,000 words on how cool this race was are below.
---
2023: A NEW YEAR, AND A NEW ME
So what's next? More rustic, single-track trails. Disturbing levels of elevation. Races that I never imagined would be on my bucket list. Oh, and another go at Worlds End!
Here's the mission:
👉 Complete the PA Triple Crown of Mountain Running – an achievement that requires finishing the Hyner 50k in April, the Worlds End 100k in June, and Eastern States 100 miler in August – all in the same calendar year.
👉 Make the Blacklist – a more challenging milestone that requires finishing the Triple Crown, plus the Black Forest 100k in October. Which starts at 12:01am, has a strict no crew, no pacer, no spectator rule, and only has aid stations every 8-13 miles (compared to the typical 4-6 miles).
👉 Finish the Breakneck Point Trail Marathon – one of the steepest races around, packing in 8,600 feet of elevation gain over the course of a marathon distance. Just two weeks after the Hyner 50k. Why? Peer pressure.
👉 Complete a "Basecamp" of Everesting – a feat that involves climbing at least 14,514 feet (the vertical distance to the base camp of Mount Everest) on a single self-supported run. Just as a way to maintain my elevation conditioning in between races.
---
Collectively, that's a pretty tall order. If I accomplish even half of it, it would be my most intense racing year to date. How did I get from aspiring to finish a single 100k 15 months ago to this? I don't really know. There's a voice inside of me that doesn't know how to settle. Turning 40 didn't calm that voice at all. I'm no stranger to life crises; it's possible that this is an early mid-life crisis.
I have a rough outline of a plan in my head on how to train for, and maybe even survive all of the above. It's heavily influenced by some lifestyle changes and new principles that I've adopted over the last 3-6 months. That's a subject for another day.
For now, it's time to get after it.