PRINCIPLES | CORE COMPETENCIES | EXPERIENCE | PROJECTS | TECHNICAL PROFICIENCIES | CERTIFICATIONS
I'm an IT Consulting and Professional Services leader with 18 years of experience in customer-facing technology solutions delivery. I've repeatedly proven that I can be trusted to lead new challenges to successful outcomes, both for my customers and for myself.
I'm most satisfied and generate the most value when I'm in a position that gives me the latitude to:
✔ Apply my technical background in complex customer environments
✔ Implement a culture of customer success to project delivery
✔ Positively shape opportunities, projects, and teams
My desire for growth and success sets me apart from my peers. I continuously improve, and lean in to things that I don't understand, which has led to having a diverse set of skills and experience to offer.
I've been working from home for 13 years, long before it became a necessity or a trend due to COVID. Balancing autonomous work with distributed team collaboration to get strategic things done is second nature.
An abridged version of my portfolio can be downloaded in PDF format here.
---
PRINCIPLES
Default to Action → It's better to deliver something real today over something maybe better later.
Day One, Week One → This mentality rubs everybody the wrong way – except those that get it.
Practice Rigorous Authenticity → And do uncomfortable work.
---
CORE COMPETENCIES
IT Consulting ■ Professional Services ■ Technical Project Management ■ PMO ■ Program Management ■ Waterfall ■ Agile ■ Technical Account Management ■ Service Delivery Management ■ Sales Engineering ■ Business Analysis ■ Critical Thinking ■ Problem Solving ■ Technical Writing ■ FinOps ■ Cloud Strategy ■ Cloud Architecture ■ Data Center Transformation ■ Cloud Migration ■ DevOps ■ Infrastructure Modernization ■ Change Management
---
PROFESSIONAL EXPERIENCE

Technical Delivery Director
Oct 2020 → Present
Delivery lead for the Infrastructure Modernization pillar of a data center transformation for one of the largest customers in EPAM's Google Cloud practice.
External responsibilities include program delivery management, technical project management, weekly status reporting and MBR presentations, working with customer leadership teams as a trusted advisor, and collaborating with the Google Cloud account team on strategic opportunities.
Internal responsibilities include sourcing and staffing, performance management, delivery governance, scoping and writing SOWs, and partnering with account management on financials and CSAT.
Contributions also include establishing collaboration across key resources in EPAM, the customer, and Google to advocate for transformation – plus the turnkey delivery of a full lifecycle cloud migration stream within the program.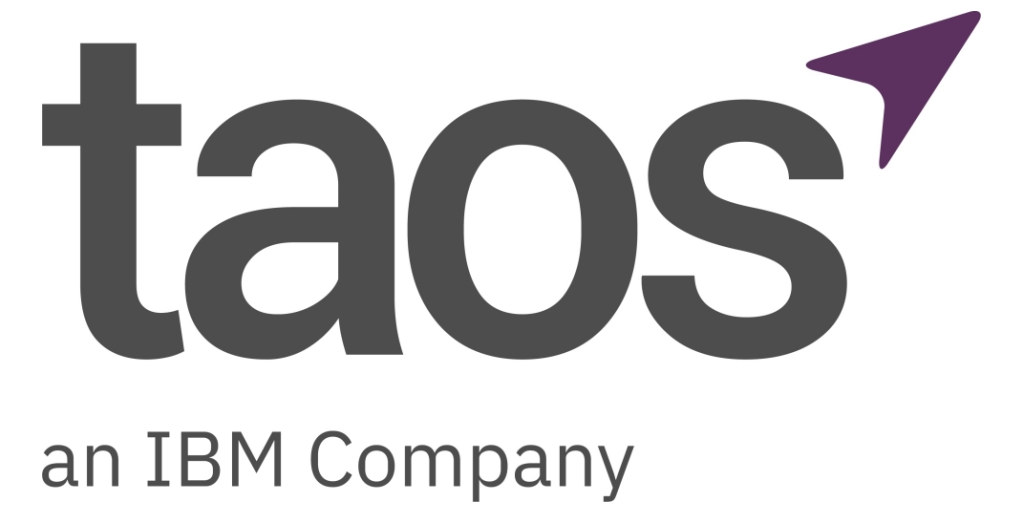 Director of Google Cloud Practice
Nov 2019 → Oct 2020
A leadership role in both customer-facing delivery and internal practice capacities, with accountability for the Google Cloud portfolio of the Professional Services Organization.
Responsibilities cut broadly across sales engineering, service productization, account and project management, technical advisory and architecture, team staffing and skills development, portfolio P&L, and the alliance with Google.
Key contributions:
✔ Achievement of Infrastructure and Cloud Migration specializations
✔ Achievement of Google-Audited Managed Service Provider status with zero remediation for two consecutive years
✔ Inclusion in Gartner's 2020 Public Cloud Infrastructure Professional and Managed Service Providers Magic Quadrant
Google Cloud Delivery Manager
Apr 2018 → Nov 2019
Delivery Manager of a business expansion into the northeast that generated first year growth of 20+ logos in the Google Cloud ecosystem as GCP became a mainstream CSP.
Responsibilities were both customer-facing and Google-facing, focusing on domain expertise, technical excellence, and the customer experience with Taos. This generated repeated customer success, multi-year, multi-faceted business with several enterprise customers, and a lynchpin reputation both within Google and Taos.
Key contributions:
✔ Just-In-Time development and delivery of services to meet the needs of the market
✔ Acquisition of every available Google Cloud certification to advance my own expertise
✔ Direct engagement with customer accounts as a hybrid TAM, TPM, and Cloud Architect

Principal Project Manager
Jun 2017 → Apr 2018
Delivery Lead for the deployment and optimization of a Virtual Assistant and Live Chat solution to one of the largest telecom organizations in the world.
The engagement model was embedded Professional Services for a Conversational AI SaaS platform, implementing a cutting-edge AI stack of Natural Language Understanding (NLU), supervised and unsupervised machine learning, and predictive analytics.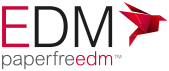 Director of Professional Services
Sep 2016 → May 2017
A leadership role in the US division of a global BPO consultancy, reporting into the C-Suite.
Key contributions:
✔ Management of revenue recognition for the US Professional Services portfolio
✔ Strategic Project Delivery for the largest US customer (a fortune 50 insurance provider)
✔ Implementation of offshore capacity bursting and a first-generation PMO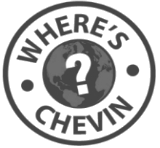 Sabbatical
Aug 2015 → Aug 2016
I put my career on hold to pursue a once in a lifetime experience. My wife and I designed a lifestyle that made us location-independent for a year.
Our objective was simple – explore the world in a way that would never be possible with a family or in retirement. We slow-traveled literally around the planet, immersing in the cultures of sixteen countries while creating unforgettable experiences.
I taught myself WordPress along the way and built a website (whereschevin.com) to share our story in near real-time. The site generated over 100,000 unique visits from around the world.

Enterprise PMO Lead
Apr 2012 → Jul 2015
Delivery Lead for the full lifecycle of Professional Services engagements ranging from $500k to $2M in services, with an average CSAT rating of over 9 out of 10.
Also responsible for the delivery methodologies and supporting tools and templates for a PMO with over 100 Project Managers, leading a shift to agile principles and engagement in an organization with a history of traditional waterfall execution.
Contributions in this role were recognized through exceptional feedback in annual performance reviews, and being awarded the highest possible performance ranking back to back in 2013 and 2014.
SeniorTechnical Project Manager
Oct 2007 → Mar 2012
Delivery Lead for Professional Services engagements to implement emerging technologies in the contact center space, notably:
✔ A first-generation Natural Language Understanding (NLU) enabled voice application
✔ A first-generation hybrid cloud CCaaS platform
✔ Analysis, optimization, and training of custom Speech to Text (STT) models

Software Engineer
May 2005 → Sep 2007
Viecore was a Professional Services Organization that delivered voice-enabled contact center solutions to Fortune 500 organizations. In October 2007, Viecore was acquired by Nuance.
---
PROJECT HIGHLIGHTS

Principal Architect/Engineer
Sep 2020 → Present
A personal project that helps me continuously improve on my understanding of a broad set of technology concepts and skills. I've taken this from conception to completion, and I'm the sole maintainer. This blog post details the initial experience, and this blog post provides a 3 year modernization update.
A non-exhaustive list of benefits that have come out of this project are:
✔ A strong conceptual understand of CI/CD, infrastructure as code, cloud native architecture, and cost optimization
✔ Hands-on experience with Terraform, Docker, Cloud Build, Cloud Run, MySQL/MariaDB, Linux/Shell Scripting, GitHub, and WordPress
✔ An appreciation of the pain that comes with migrating from a legacy platform to a modern tech stack
This is the current hosting model for four websites: kevinslifer.com, whereschevin.com, littlechevin.com, and shermanstreetbeer.com. It's virtually eliminated my hosting costs, and has made the day to day operations of these sites very low-effort.
This project is open source, and free for anyone to use. The repo is publicly available on GitHub: kslifer/wordpress-on-gcp-free-tier.

Cloud Transformation
Technical Delivery Director
Dec 2020 → Present
I'm leading the delivery of the Infrastructure Modernization and Cloud Migration of a multi-year cloud transformation program for this leading US-based online travel agency.
My responsibilities run wide and deep, with accountability for the results that a globally distributed delivery team is providing into eight customer technology teams.
Part of my time is allocated to hands-on delivery, where I'm acting as an extension of the customer Technical Project Management team to manage the assessment and migration of a fleet of Windows Compute applications.

Case Study → From the Data Center to the Cloud: Priceline's Transformation with Google Cloud and EPAM
Case Study → Priceline: Data-driven dealmakers of travel

Conversational AI Solutions
Technical Delivery Director
Apr 2020 → Sep 2020
I built the delivery arm of a partnership with a leading CCaaS services company to provide Conversational AI voice and chat solutions with Dialogflow and Twilio.
My responsibilities encompassed every aspect of solution delivery in the relationship:
✔ Pre-sales support, both internally to the company, and externally to their end customers
✔ Development of multiple reference architectures and implementation frameworks for key design patterns
✔ Development of detailed reference implementation plans and RACI between the two organizations to co-deliver the final solutions

Windows Data Center Migration
Technical Delivery Director
Aug 2019 → Mar 2020
I led an MSP onboarding program for this prestigious American fashion label to inventory and rehost an all-Windows data center of corporate services into Google Cloud.
My involvement was front-loaded in winning the RFP and hands-on delivery in the early stages of the program. We provided a RAMP-aligned Professional Services solution, assessing the environment with StratoZone, inventorying and rationalizing the applications with their owners, generating a migration wave plan, and then presenting the findings to the customer leadership team.
This was followed by iterative execution of the migration waves with Carbonite Migrate with a hand off to 24×7 Managed Services.
Case Study → Powerful Platform Solutions for a Highly Personal Brand

Cloud Foundation & Migration
Technical Delivery Director
Jun 2019 → Jun 2020
I positioned this leading AI-powered conversation intelligence SaaS platform to confidently perform a rapid migration of core web services into Google Cloud in just three months.
My involvement was front-loaded with advisory services, where I designed and delivered a three day intensive workshop on Google Cloud adoption and migration patterns to the leadership team. Following the workshop, I handed them a detailed blueprint for a hybrid cloud foundation to support their objectives.
While they built their cloud foundation (based on a strong desire to be self-sufficient), I delivered a StratoZone assessment and application inventory, then build a detailed migration project plan for their core web services.
When migration time arrived, my Professional Services team collaborated with the customer to execute on the plan within an aggressive timeline, enabling them to dramatically reduce their data center footprint and plan for a near-term exit.
Case Study → Taos Develops and Delivers a Customized Managed Services Offering to Meet Client Needs

Cloud Advisory & Adoption
Technical Delivery Director
Feb 2019 → Sep 2020
I delivered a variety of services to the Product and IT leadership of this publicly traded digital marketing company as they embarked on a journey to adopt Google Cloud as their first CSP at scale.
My involvement was front-loaded with advisory services, primarily in the form of workshops and solutioning sessions. This led to Professional Services engagements to implement their hybrid cloud foundation and POC an InfraMod/AppMod approach to run containerized workloads on Kubernetes Engine.
Building on this success, my team collaborated with the customer on migrating the key components of a mission critical web application into the POC model.
After a successful cutover of the application to GCP, further iterations of advisory and implementation services resumed with a focus on day two priorities such as improving automation and implementing FinOps.
---
TECHNICAL PROFICIENCIES
Project Management → Jira, Microsoft Project, SmartSheet, Office Timeline, Google Tables
Collaboration → Slack, MS Teams, Google Chat, GitHub, Confluence, diagrams.net
Productivity → Google Workspace (Sheets, Docs, Slides, Apps Script), Microsoft 365
My approach to hands-on engineering skills is to be a fearless generalist. I strive for "mile wide, inch deep" functional proficiency across as many operating systems, programming languages, and frameworks/platforms as I have the opportunity to learn.
---
CERTIFICATIONS
Project Management Institute
Google Cloud
Amazon Web Services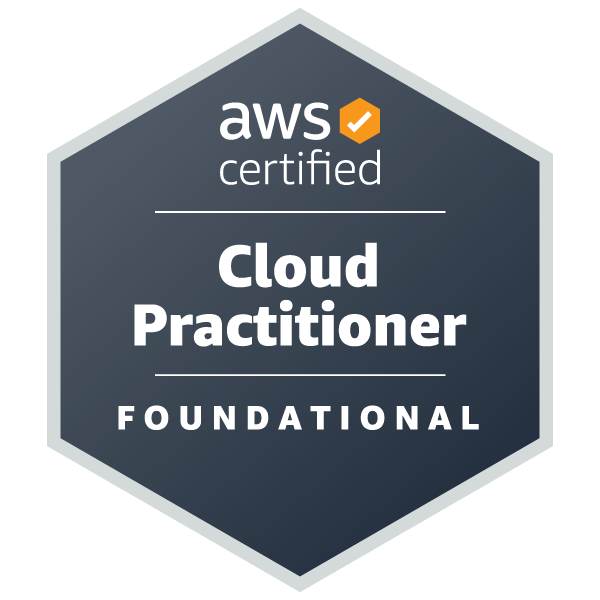 FinOps Foundation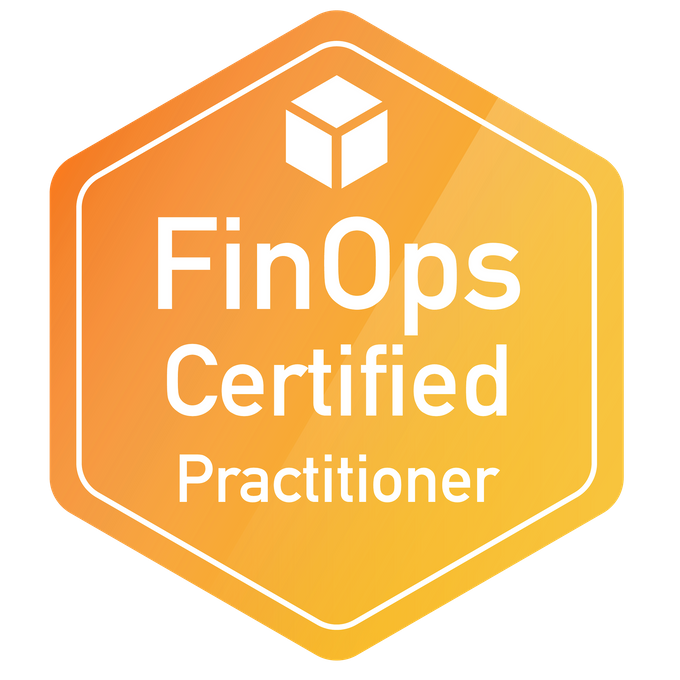 Cloud Native Computing Foundation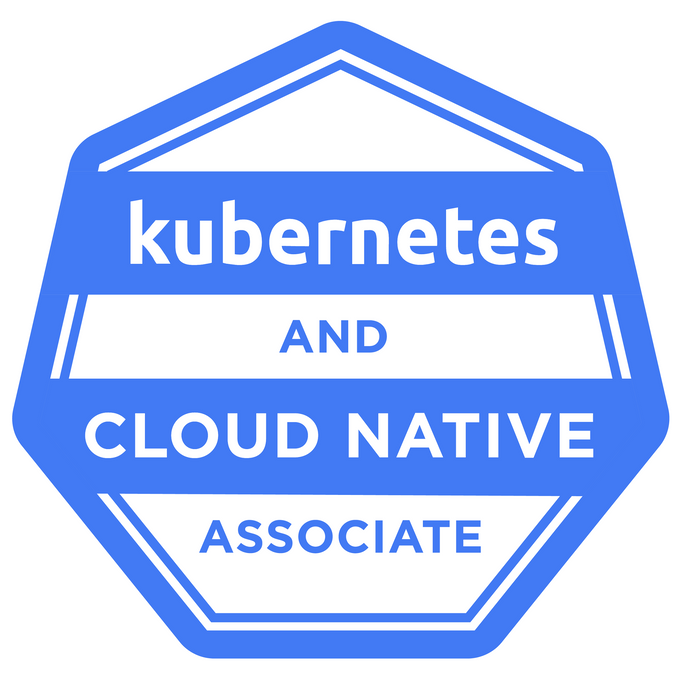 ---
EDUCATION

Bachelor of Science (B.S.)
2001 → 2005